How To Draw Insects: Your Step By Step Guide To Drawing Insects
A free trial credit cannot be used on this title.
Unabridged Audiobook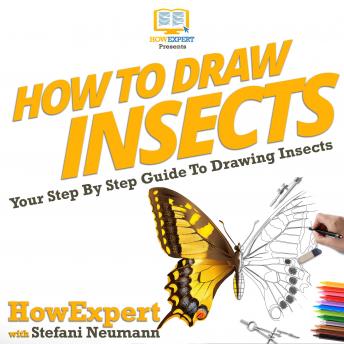 Duration:
1 hours 8 minutes
Summary:
If you want to learn how to insects, then get 'How To Draw Insects' by Stefani Neumann (also the author of 'How To Knit Granny Squares').

This book takes you in depth into the world of bugs, critters and insects. While you learn a little about their background and function on this planet, you will study in depth their shape and form. This step-by-step guide teaches you how to draw insects from the first beginning guidelines to the beautifully shaded, realistic looking end result. This book is a fun study in drawing for young and old alike.

HowExpert publishes quick 'how to' guides on all topics from A to Z by everyday experts.
Genres: