Hunted by Sin
Unabridged Audiobook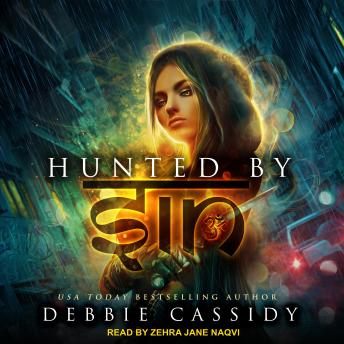 Duration:
7 hours 5 minutes
Summary:
Now that Malina is the Gatekeeper-in-Training of the underworld, her life is a wee bit different. Instead of spending her days killing innocents, she's protecting them by catching the bad guys who want to drink their blood and steal their souls. Plus, she's immortal, can eat without gaining an ounce, and is damn near hard to kill. Pretty good, right?

Unfortunately, not everything is going as smoothly as Malina would like. The latest bad guy on her radar, a rogue vampire, is proving impossible to pin. Leaving a string of missing persons in his wake, and showcasing some serious ninja skills, this target isn't exactly the stop and chat type. And if that wasn't bad enough, life has also decided to throw in a series of witch blood kidnappings, and an investigation order from the Mayfair Coven's High Witch.

With people disappearing left right and center, Malina and her friends have to find the perpetrators-fast. But the deeper they dig, the less things add up, and soon they find themselves with far more questions than answers.

If Malina wants to come out on top of this mess, she's going to have to learn to weed the truth from the lies. But if she's not careful, the truth just might kill her . . .
Genres: