Huntress
Unabridged Audiobook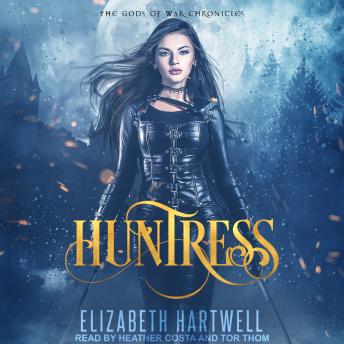 Duration:
9 hours 19 minutes
Summary:
Nobody said the Apocalypse was supposed to be pretty. But even in a world poisoned by nuclear war, beauty can bloom. And in Cerena Lightmoon, there is a terrible, relentless beauty. If you can get past the rage in her heart.

Born of conflict, trained since childhood, she is the perfect warrior. Deadly as she is beautiful, her twin swords have carved justice and hope for humans in a world where the paranormal is now normal, and the creatures from our deepest nightmares now roam the daylight.

But now, she's been handed a mission that she's not ready for. Because unbeknownst to her, the gods of myth are just as real as the creatures they've spawned. And she's about to be sent to the front lines. She doesn't know what she's walking into, all she knows is that her two new allies are the sexiest men she's ever met, and sins she's never considered before now sound very, very enticing.

The war is coming. And in this hunt, the Huntress might find herself the prey.

Contains mature themes.
Genres: