I Am Here: Opening the Windows of Life & Beauty
Unabridged Audiobook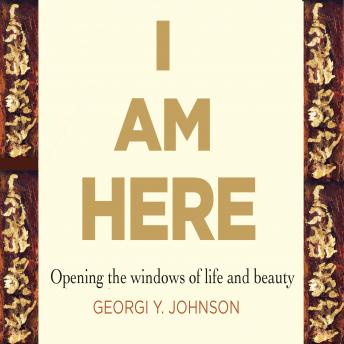 Duration:
9 hours 17 minutes
Summary:
'This is a profound book to live and work with over a period of time as one deepens one's spiritual insight into life.' - David Lorimer, Paradigm Explorer
'This is one of my favourite books. It gives such a clear window into consciousness and what it means to be a human being.' - Renate McNay, Conscious TV
'A book full of timeless wisdom, straight from the source, which will guide you to a richer and fuller life.' Spiritual Author & Psychologist Prof. Steve M.Taylor
Stepping within the mysteries of perception, we find three interwoven but separate powers of perception: consciousness, awareness and emptiness. Through developing and refining these powers we have the opportunity to enter new ways of living. Empowering, refining and exciting, this book is perfect to all seekers who until now believed that there was little to be found in the one that is seeking. Through these fascinating methods, we find we are able to be not just a human doing, not just a human being, but truly a human living.
Genres: