I Is For Innocent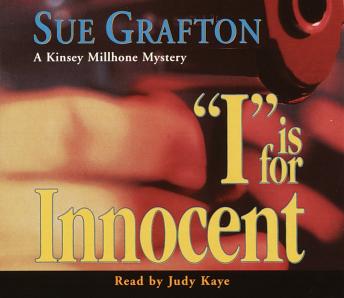 Duration:
3 hours 0 minutes
Summary:
When Morley Shine, a fellow PI, dies from a heart attack, Kinsey Millhone takes over the seemingly simple task of gathering evidence for Lonnie Kingman, a local attorney immersed in a civil suit.

Stakes are high. David Birney, acquitted of his wealthy wife's murder five years ago, got his hands on her fortune. Now Kingman wants to divest Birney of the money in favor of the wife's child by an earlier marriage. But the statute of limitations has about run out, and there is little progress.

Kinsey's easy investigation turns into a nightmare. Shine's files are in disarray and the key informant lacks credibility. And she senses danger...a killer waiting to see what Kinsey uncovers. Somebody got away with murder once...will it be Kinsey's turn this time?
Genres: