Ignited By Flames
Unabridged Audiobook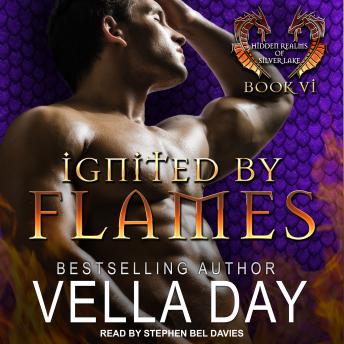 Duration:
6 hours 18 minutes
Summary:
Sometimes even a dragon shifter can't catch a break.

While Blake Masters is elated he's found his mate, convincing Greer Caspian that they are destined for each other is another matter. Between dealing with his now ex-girlfriend to battling an evil that seems to have many faces, there's never enough time to explore the depths of his desire for her.

Fate's timing couldn't get any worse. Just when Greer is ready to admit that Blake and she belong together, some strange transforming werewolf from Earth breaks into her house and robs her.

They decide the only way for any peace and quiet is to go after this guy. Two dragons against one wolf? It's sure to be a slam dunk. Right? Too bad she ends up traumatized once more and is forced to put her relationship with Blake on hold.

What will they have to do to find the time for the important things in life? Like mating.

Contains mature themes.
Genres: