Illusion of Death
Unabridged Audiobook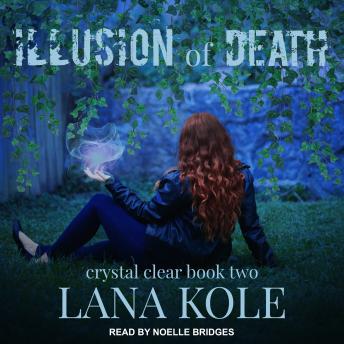 Duration:
8 hours 10 minutes
Summary:
Falling to your death . . .

Walker, Kai, Remi, and Levi are finally reunited, their team once again whole. It should be a time of celebration, but they must first conquer their greatest fear: a world without Mori. Working together, they are prepared to overcome any obstacle to return her to their side. Little do they know, an enemy has emerged, threatening the love of their life, and magekynd as a whole.

Black Cat Security has fallen, and Jareth and Selena are desperate for help to continue doing the good work. Mori and her team must come together in order to outwit new enemies, and break down and rebuild the barriers magekynd has erected in their way.

. . . is a lot like falling in love.

Amongst the chaos around her, Mori must acclimate to life with four potential lovers. Can Mori's dreams finally come true now that Walker is free? With a looming darkness threatening to break their growing bond, Mori has no choice but to hit the ground running.


Contains mature themes.
Genres: