Illusion of Escape
Unabridged Audiobook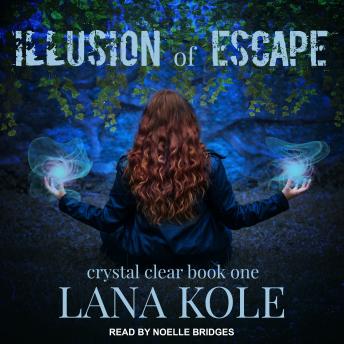 Duration:
8 hours 34 minutes
Summary:
A nightmare is a fear your heart relates . . .

Solitude, serenity, and sanity are vital to Moriah Copeland's life. Focused on helping kids the system forgets, she is unaware of the powers she harbors deep in her soul. But at night, her vivid dreams waver between a scene of her worst nightmare, and a true confidant. Imagine her surprise when she realizes her dreams might be more than they seem, she suddenly has crazy magic powers, and three strange men crash a too good to be true second date for help finding their long-lost friend.

Loyalty means you don't quit . . .

Closer than brothers, Kaiser, Walker, Remington, and Levi are not one without the others. Since Walker's disappearance three years prior, they haven't been the same. Driven to find their lost comrade, they are not above breaking any laws, be they magekynd or human. When a fluke encounter alerts them to Mori's potential, they can't ignore their instincts.

Can they earn Mori's trust after kidnapping her or will she walk away from the crazy world she's been thrust into and the men who need her help?

Contains mature themes.
Genres: