IMPACT
Unabridged Audiobook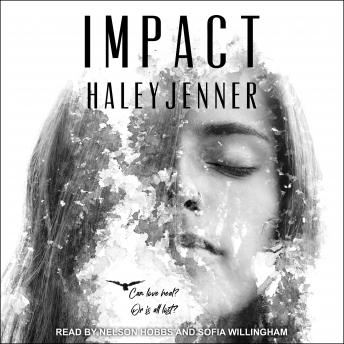 Duration:
7 hours 9 minutes
Summary:
My life has been severed into two distinct origins.

Before. After.

You don't need to know too much of my life before. It's no longer relevant to my story. The damage is mine. I'm a ghost. The shell of the girl from before striving to survive in the after. Love. Life. Friendship. I've pushed it all away in my fight to breathe another day.

Who am I? No one.

Worse, I've lost sight of why I continue to endure. Until him. Until he reminds me of the girl of before.

Contains mature themes.
Genres: