Imperfect Heart
Unabridged Audiobook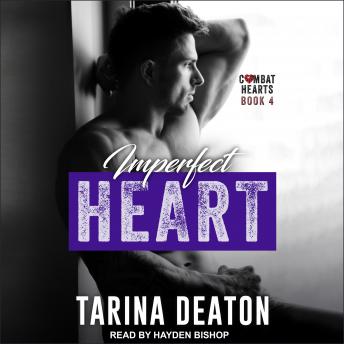 Duration:
5 hours 44 minutes
Summary:
It's not a mid-life crisis if you're finally doing something you love, right?

Separating from the Air Force after thirteen years may seem drastic to some, but Zoe Acevedo is finally doing something for herself. Opening an independent bookstore in Haven Springs, North Carolina, is a major undertaking, but Zoe has a plan and a list. What she doesn't have is time for distractions like her interfering family, her cheating ex, or the sexy neighbor who always manages to find her in the most awkward situations.

As a Haven Springs police officer, Tim Larken has dedicated his life to protecting and serving. He learned the hard way that the damsel in distress doesn't always want to be saved, but somehow he manages to help his curvy new neighbor out of one tight spot after another.

Their attraction is undeniable, but when true disaster strikes will that be enough for two Imperfect Hearts to heal together?

Contains mature themes.
Genres: