Impossible Things
Unabridged Audiobook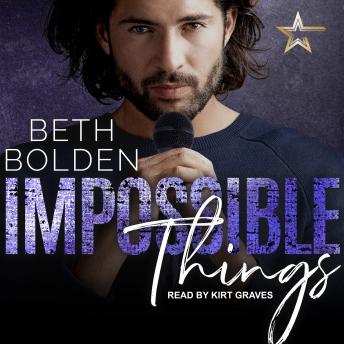 Duration:
8 hours 52 minutes
Summary:
For the last ten years, Benji and Diego have not only been members of Star Shadow, one of the biggest boy bands in the world, but best friends. During the years of fame and fortune they've also held a front row seat to the callous cruelty of the music industry. As much as they've both wanted more from their relationship, it never felt worth it to trade what they have for something hot, heady and completely impossible.

But is it really?

After welcoming back their long lost member and making it through their reunion tour with a new lease on fame, life suddenly seems too short to continue settling for safety.

Benji and Diego could have everything they've ever wanted, but can they figure out how to choose each other? Despite every impossible thing the world intends to throw at them?

It's never the end . . . it's only the beginning.

Contains mature themes.
Genres: