In the Name of the Father: Washington's Legacy, Slavery, and the Making of a Nation
Unabridged Audiobook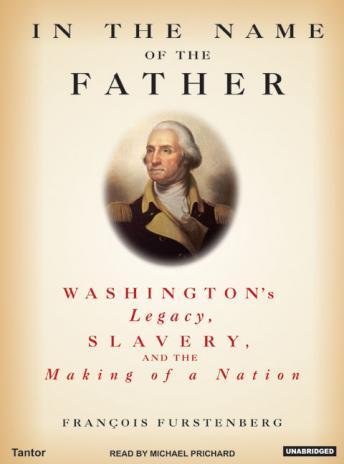 Duration:
10 hours 0 minutes
Summary:
A revelatory study of how Americans were bound together as a young nation by the words, the image, and the myth of George Washington and how slavery shaped American nationalism in ways that define and haunt us still.

How did people in our country-North and South, East and West-come to share a remarkably durable and consistent common vision of what it meant to be an American in the first fifty years after the Revolution? How did the nation respond to the problem of slavery in a republic? In the Name of the Father immerses us in the rich, riotous world of what Francois Furstenberg calls civic texts, the patriotic words and images circulating through every corner of the country in newspapers and almanacs, books and primers, paintings and even the most homely of domestic ornaments. We see how the leaders of the founding generation became 'the founding fathers,' how their words, especially George Washington's, became America's sacred scripture. And we see how the civic education they promoted is impossible to understand outside the context of America's increasing religiosity.

In the Name of the Father is filled with vivid stories of American print culture, including a wonderful consideration of the first great American hack biographer cum bookseller, Parson Weems, author of the first blockbuster Washington biography. But Francois Furstenberg's achievement is not limited to showing what all these civic texts were and how they infused Americans with a national spirit: how they created what Abraham Lincoln so famously called 'the mystic chords of memory.' He goes further to show how the process of defining the good citizen in America was complicated and compromised by the problem of slavery. Ultimately, we see how reconciling slavery and republican nationalism would have fateful consequences that haunt us still, in attitudes toward the socially powerless that persist in America to this day.
Genres: