In the Sea There are Crocodiles: Based on the True Story of Enaiatollah Akbari
Unabridged Audiobook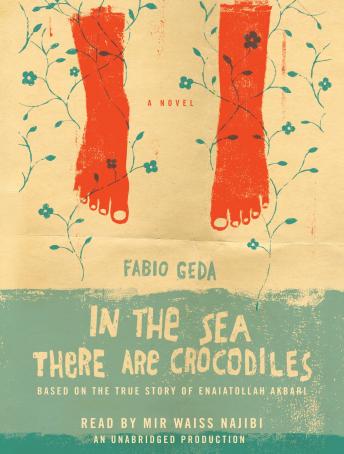 Duration:
4 hours 32 minutes
Summary:
When ten-year-old Enaiatollah Akbari's small village in Afghanistan falls prey to Taliban rule in early 2000, his mother shepherds the boy across the border into Pakistan but has to leave him there all alone to fend for himself. Thus begins Enaiat's remarkable and often punish­ing five-year ordeal, which takes him through Iran, Turkey, and Greece before he seeks political asylum in Italy at the age of fifteen.

Along the way, Enaiat endures the crippling physical and emotional agony of dangerous border crossings, trekking across bitterly cold mountain pathways for days on end or being stuffed into the false bottom of a truck. But not every­one is as resourceful, resilient, or lucky as Enaiat, and there are many heart-wrenching casualties along the way.

Based on Enaiat's close collaboration with Italian novelist Fabio Geda and expertly rendered in English by an award- winning translator, this novel reconstructs the young boy's memories, perfectly preserving the childlike perspective and rhythms of an intimate oral history.
 
Told with humor and humanity, In the Sea There Are Crocodiles brilliantly captures Enaiat's moving and engaging voice and lends urgency to an epic story of hope and survival.
Genres: