In Your Prime: Older, Wiser, Happier
Unabridged Audiobook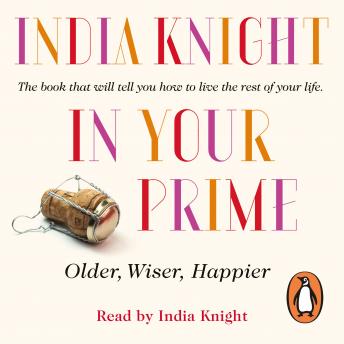 Duration:
6 hours 40 minutes
Summary:
Penguin presents the unabridged, downloadable audiobook edition of In Your Prime, written and read by India Knight.

Our mothers' fifty is not our fifty. We have no map, no blueprint, no nothing. There is no longer any sense of what is and isn't age appropriate, or even of whether age-appropriateness is still relevant. We're supposed to be grown up, but we seldom feel it.

With In Your Prime, India Knight provides answers to the modern-day dilemmas of getting older. Part manual, part memoir, part rallying cry for the mildly middle-aged, In Your Prime is the definitive, much-needed guide to ageing with confidence and panache.
Genres: