Indebted
Unabridged Audiobook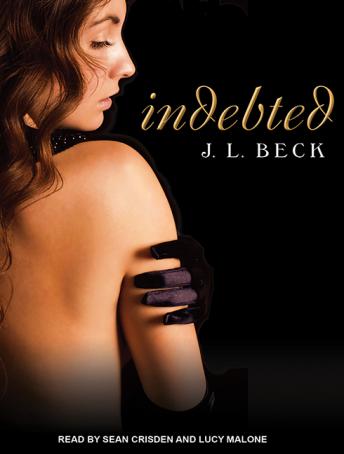 Duration:
5 hours 3 minutes
Summary:
After losing her mother to cancer a few months prior to graduating, Bree Forbes was finally able to take some time away and enjoy her college days. That all changed in a blink of an eye the moment Bree came home for break. She didn't expect to find her dad strapped to a chair, a gun pointed at his head.

Alzerro 'Zerro' King wasn't a man to be messed with. Women flocked to him and men ran from him. He ruled the mafia with an iron fist, and no one ever crossed him unless they wanted to pay the price. He believed that the only way to pay for something, if unable to do so, was to do it in blood. Nothing got him harder than stringing someone up and putting a bullet in their head.

That is, until Bree. One look is all it took for him to know that she could pay for her father's debt in many other ways-ways that could get him hard. Could a big-city mafia king fall in love with the small-town country girl? When push comes to shove, would Bree end up running only to be killed? Or would she sacrifice herself for love? Contains mature themes.
Genres: