Inevitable Seductions
Unabridged Audiobook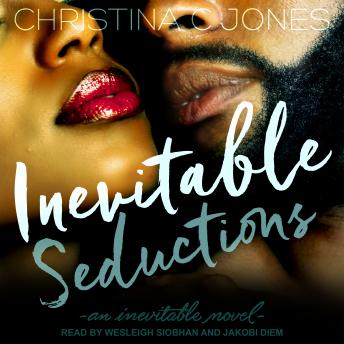 Duration:
8 hours 41 minutes
Summary:
The chemistry between Stephen Foster and Nubia Perry is an undeniable fact.

The handsome, dynamic former rugby star is used to getting who he wants with minimal effort, but Nubia's steadfast refusal to acquiesce-while also making it clear that she's equally interested in him-is compelling enough to keep his attention firmly planted on her.

Even once it's clear that Nubia's polished façade is something she puts on for the public, to hide the scarred, vulnerable woman underneath, Stephen persists. He isn't intimated by the model-turned-mogul's aggressive personality-it only draws him in further.

Relationships aren't even on Nubia's radar. She has friends, family, and her steadily growing brand. After a failed engagement to the man she thought she'd build her life with-an athlete, at that-she's not interested in anything beyond having her physical needs met.

Unavoidable chemistry and close proximity work in tandem to bring these two onto the same wavelength. With the eyes of the world watching, will they deny the obvious, or give in to the inevitable seductions of passion, companionship, and love?

Contains mature themes.
Genres: