Infinity Bell
Unabridged Audiobook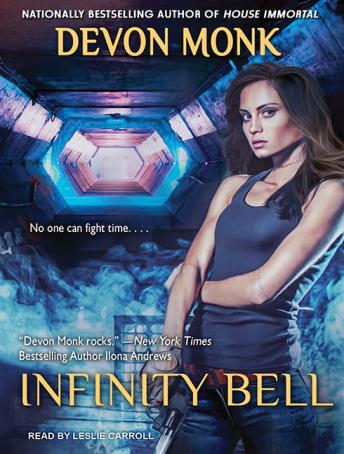 Duration:
10 hours 7 minutes
Summary:
Matilda Case isn't normal. Normal people aren't stitched together, inhumanly strong, and ageless, as she and the other galvanized are. Normal people's bodies don't hold the secret to immortality-something the powerful Houses will kill to possess. And normal people don't know that they're going to die in a few days.

Matilda's fight to protect the people she loves triggered a chaotic war between the Houses and shattered the world's peace. On the run, she must find a way to stop the repeat of the ancient time experiment that gifted her and the other galvanized with immortality. Because this time, it will destroy her and everything she holds dear.

Caught in a cat-and-mouse game of lies, betrayal, and unseen foes, Matilda must fight to save the world from utter destruction. But time itself is her enemy, and every second brings her one step closer to disaster . . .
Genres: