The Influence
Unabridged Audiobook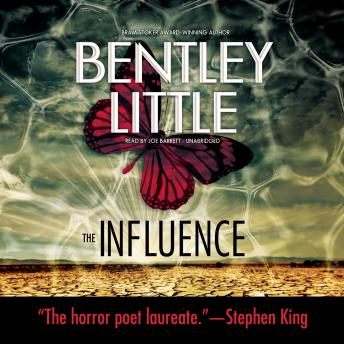 Duration:
10 hours 37 minutes
Summary:
Everything is about to change...
When Ross Lowry moves into his cousin's guest house in thesmall community of Magdalena, Arizona, he expects nothing more than breathingroom and a brief respite from his economic woes. But something is not right inthe desert. After a raucous party on New Year's Eve, the luck of the attendeesundergoes an immediate U-turn. The rich and successful suddenly find themselvesfacing catastrophic failure while the less well-off are unexpectedly flush withgood fortune.
This is only the beginning...
Soon the citizens of Magdalena are experiencing unnaturaldesires. Next their children begin to disappear and freakish creatures emergefrom the surrounding wilderness. The community is unraveling at a frighteningpace. But these are merely the early warning signs of a showdown with apowerful force of darkness that could obliterate the world forever, and onlyRoss Lowry sees the danger that lurks ahead.
Genres: