The Inn at Bright Harbor: A Bright Harbor Novel
A free trial credit cannot be used on this title.
Unabridged Audiobook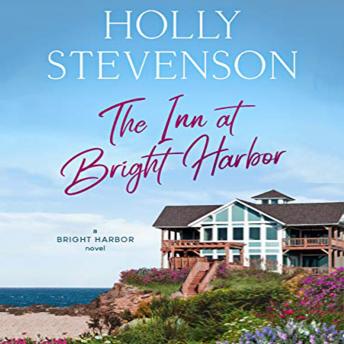 Duration:
6 hours 32 minutes
Summary:
Welcome to Bright Harbor, the charming coastal town where anything is possible.

Faith Sutherland is stuck. Recently divorced, she's lost her passion for her job as a chef at the upscale San Francisco restaurant she works for. So when the opportunity arises for Faith to fill in as a temporary cook at a small inn along the Washington coast, she jumps at it. 

Charly has worked at her parents' inn for all of her adult life. With her dad's recent passing she's been taking on more responsibilities than ever to allow her mother time to grieve. With her siblings busy pursuing their passions and her closest friends starting families of their own, Charly can't help but feel that life is quickly passing her by. 

Faith and Charly soon strike up a friendship and Charly's brother, Logan, takes an eager interest in the pretty new chef. When the time comes for Faith to make a decision about whether to stay in Bright Harbor or return to her life in San Francisco, she's torn. Her old boss has offered a substantial raise to entice her back, but her newfound friends in Bright Harbor offer something Faith never knew she was missing until she found it—a sisterhood. 
Genres: