Innocent Victims: The True Story of the Eastburn Family Murders
Unabridged Audiobook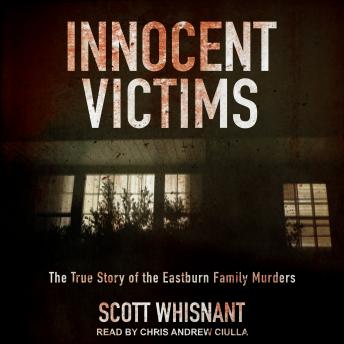 Duration:
12 hours 26 minutes
Summary:
On Mother's Day, 1985, the bodies of Kathryn Eastburn and her two young daughters were found in their Fayetteville, North Carolina, home. Katie, an air force captain's wife, had been raped and stabbed to death. Kara and Erin's throats had been slit. Their toddler sister, Jana, was the only survivor of a bloody killing spree that terrified a community still reeling from the conviction, six years prior, of Dr. Jeffrey MacDonald for the savage slayings of his pregnant wife and two daughters.

The Cumberland County Sheriff's Department soon focused its investigation on US Army soldier Tim Hennis. Detectives and local prosecutors built their case on circumstantial evidence and a jury convicted Hennis and sentenced him to death. But his defense team refused to give up. Piece by piece, they discredited the state's case, exposing false testimony, concealed evidence, and prosecutorial misconduct. At a second trial, Hennis was found not guilty and released from death row.

But an even more stunning turn of events was yet to come. Twenty-five years after the murders, the North Carolina State Bureau of Investigation tested a crucial piece of DNA evidence from the crime scene. The shocking results led to an unprecedented third trial to determine Tim Hennis's guilt or innocence.
Genres:
4 of 5 people found this review helpful.