Instagram Followers: The Ultimate Guide to Building a Brand, Growing a Following, and Making Money With Instagram Marketing
Unabridged Audiobook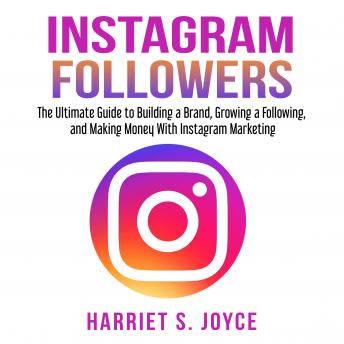 Duration:
0 hours 29 minutes
Summary:
Do you use Instagram and want to create a following that will get you noticed?

Are you curious about how to build your brand?

Are you ready to turn your Instagram account into a money making machine?

Instagram is the social media platform that everyone is talking about. The ease of use, speed and huge numbers of users are making it one of the 'go-to' platforms for people to make cash from. And if you have a product, service or something else to sell, then it could be exactly what you've been looking for, with a worldwide reach that could make you serious money.

Inside this audiobook, Instagram Followers: The Ultimate Guide to Building a Brand, Growing a Following and Making Money With Instagram Marketing, you will uncover the secrets of Instagram and how you could use it to make your own fortune, with chapters that cover:

- What Instagram Is

- How Does It Differ From Other Social Media Platforms?

- How To Get Started With Instagram

- How To Grow Your Instagram Audience

-How To Monetize Your Instagram Account

If you have an Instagram account and a great idea for getting rich, then don't sit around waiting for it to happen.

Get a copy of Instagram Followers instead and see for yourself how easy it could be.
Genres: