Invincible
Unabridged Audiobook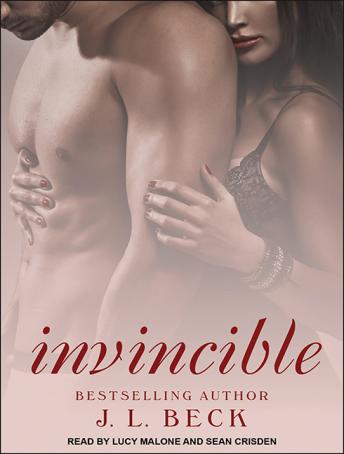 Duration:
7 hours 15 minutes
Summary:
FBI Agent Devon Mitchell is trying everything he can to move on with his life. Except he can't. After losing the one person he loved more than life itself, he struggles to carry on with the guilt and burden of letting her go.

When a new assignment in his old hometown lands on his desk, he can't help but feel drawn to it. But this isn't a case he was assigned, but a secret undercover mission that could ruin his career if his cover is blown.

Tegan Anderson wishes for a normal life. Pushing her way through college, she finds herself in dead end relationship number three-except this time, the guy is into something far more dangerous than your usual twenty-three-year-old is involved in. Drugs, dirty money, and casino debts are just a few things her ex has found himself wrapped up in. When the people he owes money come looking for him, she finds herself in a situation that could be the difference between life and death.Contains mature themes.
Genres: