Invisible Inkling
Unabridged Audiobook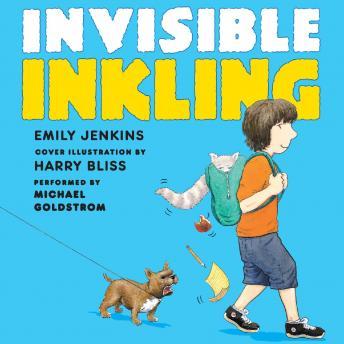 Duration:
2 hours 22 minutes
Summary:
The thing about Hank's new friend Inkling is, he's invisible.

No, not imaginary. Inkling is an invisible bandapat, a creature native only to the Peruvian Woods of Mystery. (Or maybe it is the Ukrainian glaciers. Inkling hardly ever gets his stories straight.)

Now Inkling has found his way to Brooklyn and into Hank's laundry basket on his quest for squash—bandapats' favorite food. But Hank has bigger problems than helping Inkling fend off maniac doggies and search for yummy pumpkins: Bruno Gillicut is a lunch-stealing dirtbug caveperson and he's got to be stopped. And who better to help stand up to a bully than an invisible friend?
Genres: