The Irregulars: Roald Dahl and the British Spy Ring in Wartime Washington
Unabridged Audiobook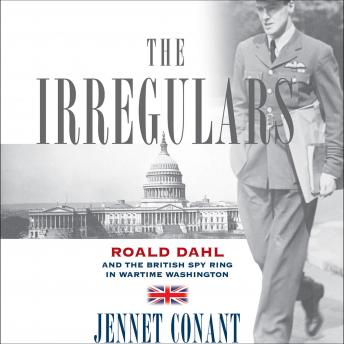 Duration:
11 hours 39 minutes
Summary:
Prior to the U.S. entering WWII, a small coterie of British spies in Washington, D.C., was formed. They called themselves the Baker Street Irregulars after the band of street urchins who were the eyes and ears of Sherlock Holmes in some Arthur Conan Doyle stories. This group constituted the very beginning of what would become MI6, the British version of the CIA, and they helped support the fledgling American intelligence service, known at the time as the OSS. Among them were writers Roald Dahl, Ian Fleming, and the flamboyant Canadian industrialist turned professional saboteur William Stephenson, known by the code name 'Intrepid,' upon whom Fleming would later base his fictional MI6 agent James Bond. Richly detailed and carefully researched, Conant's narrative uses never-before-seen wartime letters, diaries, and interviews to create a fascinating, lively account of deceit, double dealing, and moral ambiguity-all in the name of victory.
Genres:
4 of 4 people found this review helpful.

1 of 1 people found this review helpful.