The Italian Billionaire's Scandalous Marriage
A free trial credit cannot be used on this title.
Unabridged Audiobook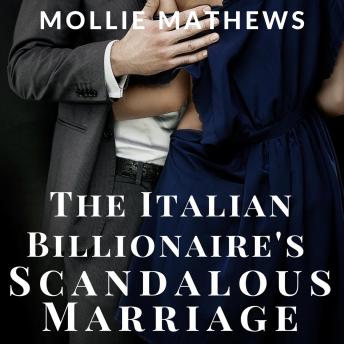 Duration:
6 hours 58 minutes
Summary:
Would you protect a murderer to save your family?

Three women. Three lives. And the lies that bind them. Why is everyone afraid of the truth?

When a lonely young American woman inherits a painting she discovers her whole life was a lie. Desperate for the truth, she goes in search of her true identity. The painting is her only clue. But everyone is determined to keep its secret past repressed, including Vitaliano Rossi, the Italian gold tycoon, unnaturally suspicious of her motives, who wants the painting vanquished. How can she discover who she really is and convince him that his love means more to her than gold?


Praise for Book Two in the Gemstone Billionaire's series—The Italian Billionaire's Scandalous Marriage


"I loved the premise that she needs the hero to unlock the secrets to explain her past—it's great conflict."


"I really enjoyed this story, your writing, the characters and the kiss. Thanks!"


"What a blinking good read—more please. I was hooked from page one."


"I want to know the secret in the painting."


If this is the first time you have read a Gemstone Billionaire story, you can easily read each book as a standalone.
Genres: