It's Just Business: A Romantic Comedy
Unabridged Audiobook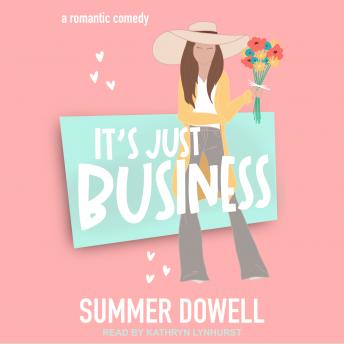 Duration:
8 hours 31 minutes
Summary:
'If I wasn't careful, I would lose my heart to this dreamy, business stealing man.'

Growing up, Haley Lane's mom had more boyfriends than flowers have petals. A fact that has given Haley zero hope for love. It doesn't exist. But when a charming man with an annoyingly perfect smile and a habit of volunteering keeps running into her, she wonders if she was wrong all along.

That is until she realizes he's the one that stole her flower shop.

Austin Ryder is one of the good guys, and as they say, 'Nice guys finish last.' But he's determined to finally finish first, even if it injures a beautiful stranger. Good thing he'll never see her again. Right?

Will Haley let things go and accept her feelings for Austin? Or will revenge be her only solution? In the end, it's all just business, isn't it?
Genres: