Jace
Unabridged Audiobook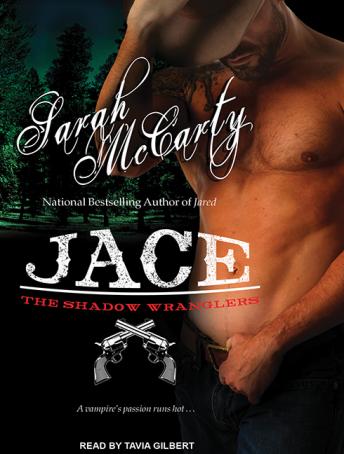 Duration:
11 hours 56 minutes
Summary:
He had one need.... She had one hope.... They have one chance.

Jace Johnson never thought of himself as a family man. He felt much more at home as a vampire raising hell out on the range. But when he met Miri, that all changed. Their relationship was forbidden and tumultuous, and it came to a gut-wrenching end the day Miri disappeared. When after a year of searching, Jace finds Miri in a Sanctuary enclave, he has only one vow: to take back what's his.

After a year of cruel experimentation by the Sanctuary on her werewolf form, Miri is no longer the passionate mate Jace remembers. Closed off and resolute, all she lives for is the rescue of the daughter Jace never knew they had, taken from her at birth by the Sanctuary because of her unique vampire/werewolf bloodlines.

Now, Jace and Miri will have to overcome the tragedy of their pasts. It's the only way to save their beloved child from the deadly grip of a merciless enemy, and to reclaim the future they both desire.
Genres: