Jerusalem 1913: The Origins of the Arab-Israeli Conflict
Unabridged Audiobook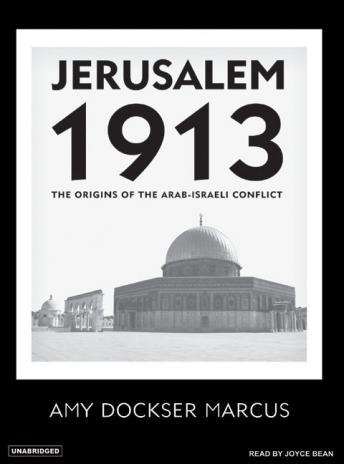 Duration:
7 hours 0 minutes
Summary:
Searching for the origins of the Arab-Israeli conflict, historians for years focused on the British Mandate period (1920-1948). Amy Dockser Marcus, however, demonstrates that the bloody struggle for power actually started much earlier, when Jerusalem was still part of the Ottoman Empire and the rise of Zionism and Arab nationalism laid the groundwork for the battles that would continue to rage nearly a century later.

Nineteen thirteen was the crucial year for these conflicts-the year that the Palestinians held the First Arab Congress and the first time that secret peace talks were held between Zionists and Palestinians. World War I, however, interrupted these peace efforts.

Dockser Marcus traces these dramatic times through the lives of a handful of the city's leading citizens as they struggle to survive. A current events must read in our ongoing efforts to understand the Arab-Israeli conflict.
Genres: