Jessie Hunt Psychological Suspense Bundle: The Perfect Block (#2) and The Perfect House (#3)
A free trial credit cannot be used on this title.
Unabridged Audiobook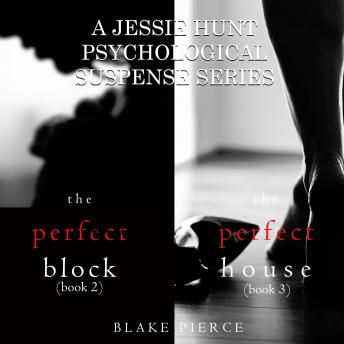 Duration:
13 hours 53 minutes
Summary:
A bundle of books #2 (THE PERFECT BLOCK) and #3 (THE PERFECT HOUSE) in Blake Pierce's Jessie Hunt Psychological Suspense Mystery series! This bundle offers books two and three in one convenient file, with over 100,000 words of reading.

In THE PERFECT BLOCK, rookie criminal profiler Jessie Hunt, 29, picks up the pieces of her broken life and leaves suburbia to start a new life in downtown Los Angeles. But when a wealthy socialite is murdered, Jessie, assigned the case, finds herself back in the world of picture-perfect suburbia, hunting a deranged killer amidst the false facades of normalcy and sociopathic women.

In THE PERFECT HOUSE, Jessie Hunt fresh from the FBI Academy, returns to find herself hunted by her murderous father, locked in a dangerous game of cat and mouse. Meanwhile, she must race to stop a killer in a new case that leads her deep into suburbia—and to the brink of her own psyche. The key to her survival, she realizes, lies in deciphering her past—a past she never wanted to face again.

An emotionally wrought psychological suspense with layered characters, small-town ambiance and heart-pounding suspense, the Jessie Hunt psychological suspense series is a riveting new series that will leave you turning pages late into the night.
Genres: