Jesus Wants to Save Christians: A Manifesto for the Church in Exile
Unabridged Audiobook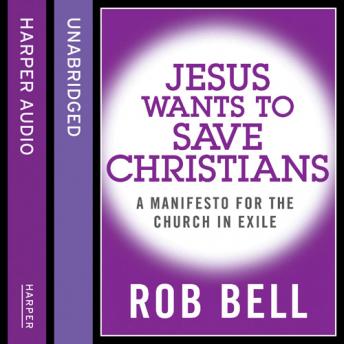 Duration:
3 hours 25 minutes
Summary:
Rob Bell's highly-praised third book, Jesus Wants to Save Christians, is his most political yet. Published as part of the Rob Bell Classics relaunch, this is an inspiring call-to-arms for Christians to tackle poverty, inequality and oppression.


'There is a church not too far from us that recently added a $25 million addition to their building,' writes Rob Bell. 'Our local newspaper ran a front-page story not too long ago about a study revealing that one in five people in our city lives in poverty. This is a book about those two numbers.'


Jesus Wants to Save Christians is a book about faith and fear, wealth and war, poverty, power, safety, terror, Bibles, bombs, and homeland insecurity.
Genres: