JLS
Abridged Audiobook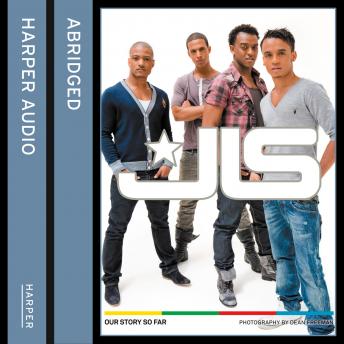 Duration:
2 hours 41 minutes
Summary:
With a no.1 album selling over 1.5 million copies, three no. 1 singles, two Brit awards, two MOBO awards, a sell-out UK tour and a no. 1 bestselling book, it has been quite a year for JLS! Download the audiobook and hear their full story so far and discover what life is like as the UK's hottest boy band!

In this, the first ever audiobook recorded by Aston, Marvin, Oritsé and JB, you'll hear all about their incredible journey first hand - from a description of life before The X Factor and the amazing experience on the show, to a diary account of their remarkable past year.
By far the most successful band ever to come out of The X Factor, JLS have gone from strength to strength since 2009 and are set to become one of the biggest boy bands the UK has ever seen. With their loyal legion of screaming fans, JLS are a true pop sensation.
In this abridgment of Our Story So Far and Just Between Us: Our Private Diary you will get exclusive access to JLS's phenomenal world. Join Aston, Oritsé, Marvin and JB as they hang out with famous friends, appear on Friday Night with Jonathan Ross, find out their first album has gone to no. 1, travel to the States and much much more. On top of this, you'll hear them recall what life was like before they found fame, how they met and the amazing process they went through on the X Factor.
Jammed pack full of detail, telling you everything you could want to know about their journey so far, JLS's audiobook is a must-have for any true fan.
Genres: