Joseph Meek: The Life and Legacy of the Oregon Territory's Most Influential Politician during the 19th Century
A free trial credit cannot be used on this title.
Unabridged Audiobook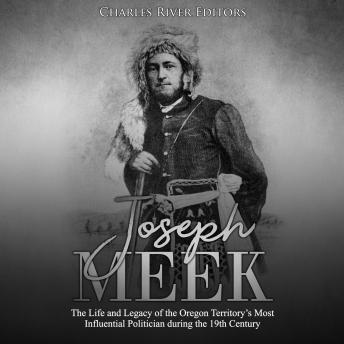 Duration:
2 hours 15 minutes
Summary:
In May 1848, the former mountain man Joseph Meek arrived in St. Louis after an overland journey from Oregon in the dead of winter, announcing himself as the "Envoy Extraordinary and Minister Plenipotentiary from the Republic of Oregon to the Court of the United States." In fact, Joseph Meek was a representative of the provisional government sent to plead for the establishment of U.S. "Territory" status for Oregon. The essential message that he carried on behalf of the provisional government was that if the United States had attended to its duties earlier, the infamous Whitman Massacre and subsequent violence might never have happened. In time, far more resources would be pumped into the area, both in terms of material and soldiers, and the region would go on to form several new states.

No individual in mid-19th century America typified the dual career of the mountain man turned community leader better than Meek. Alone for more than a decade while working land from Yellowstone to the Columbia, Meek went on to hold virtually every civic position in his community's new hierarchy, and he became an integral part of the impetus toward Oregon statehood in a wide variety of appointments. He served in the territory's legislature for one term and as temporary governor in the absence of a duly appointed individual. In a diverse career crossing multiple eras of Western history, he watched the Pacific side of the continent be subsumed by the American government, and he was present and intimately involved as Oregon Country developed from stark wilderness into a crude facsimile of Eastern society. Many global interests coveted the Pacific Northwest, and Meek, who played as big a role as anyone else in the region, was elated to see the United States win out.
Genres: