Journey To A New You - Realistic Tips and Advice for Losing Weight: Small Sustainable Steps Towards Massive Weight Loss Results
A free trial credit cannot be used on this title.
Unabridged Audiobook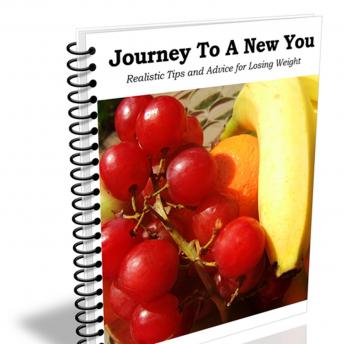 Duration:
0 hours 40 minutes
Summary:
"A journey of a thousand miles begins with a single step." - Lao-tzu, Chinese philosopher

Think about that statement for a minute: why is that important in your "journey?"

Because if you think that just eating less and exercising you will lose 100 pounds in the next week...I am sorry to say, you are probably in for disappointment!

It's just not reasonable to think that you are going to lose a bunch of weight, and keep it off, in such a short amount of time.

Now, if you were to take the philosophy of "One Pound at a Time," as what is suggested within this audio, you are going to have a much easier time adjusting to your new diet/nutrition/exercise program, and you will be more likely to succeed AND CONTINUE TO SUCCEED!

The information here was created for YOU. To help YOU achieve your weight loss goals.

You can succeed! What you need to do every day is say to yourself, "I can do this. All it will take is one step at a time!"

You have what it takes.

Believe in yourself!
Genres: