Just Love Me
Unabridged Audiobook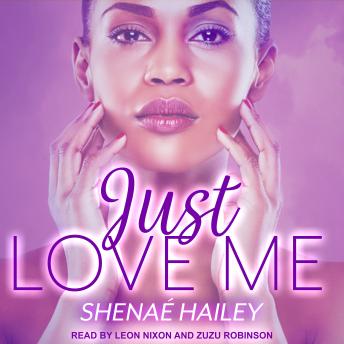 Duration:
4 hours 58 minutes
Summary:
Two old friends, one cabin, and zero chances of their lives not being changed.

Hailey Owens's life path was planned perfectly. From her college choice down to the flowers she'd have on her wedding day and what she'd name her children.

Kane Travis has never been one to force anything. He's preferred going with the flow to avoid disappointment.

Ten years ago, Kane and Hailey met and instantly clicked. Because of Hailey's strict plans for her life, she refused to entertain the thought of settling down with any man before finishing college. With Kane believing in things happening in their own timing, he offered what they considered to be the perfect solution-meeting up for Hailey's thirtieth birthday if they're both still single. There's just one problem-life has changed them both . . . and neither can say if it's for the better.

Will their old flame reignite and burn more passionately than it ever has, or will reconnecting be as impossible as capturing scattered ashes?


Contains mature themes.
Genres: