Just Married?
Unabridged Audiobook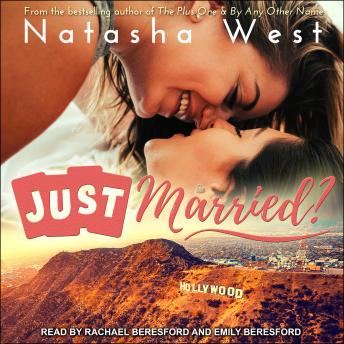 Duration:
5 hours 48 minutes
Summary:
When uptight British bookshop owner Emily Bartlett goes to Las Vegas to get over a humiliating breakup, she's expecting to make a few mistakes. But when she meets Ruby Knight, a pessimistic American C-list TV actress with designs on a movie career, she makes a whopper. The pair get so incredibly drunk together that they end up getting accidentally married.

In the cold light of day, both women are shocked to find themselves wedded to a virtual stranger. But maybe it's not such a big mistake? Could Ruby's marriage to Emily help boost her profile and get her the biggest role of her life, earning Emily a big payday in the process? Only if they can make it seem like they're really in love. And only if they can navigate the treacherous LA movie scene without tripping themselves up and giving the game away. Or worse, getting carried away with their fake relationship . . .

But what if they do let themselves feel something? Could they fall in love? Or are they just married?

Contains mature themes.
Genres: