K Is For Killer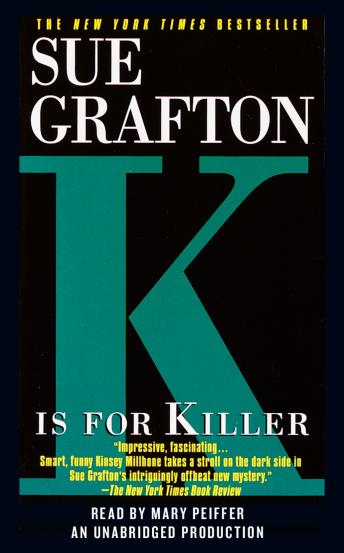 Duration:
3 hours 0 minutes
Summary:
Investigating a murder after dark only makes the case spookier for Kinsey Mihone, Sue Grafton's savvy private investigator. But she's got little choice. Her client, the victim's mother, works the graveyard shift. And the victim, it turns out, led a secret life as a lady of the night.

So the normally spunky and sunny Kinsey visits mostly with night people to find clues to Lorna Kepler's death. But she also follows leads at a water district office where Kepler had a day job. The sleep loss dulls Kinsey's perceptions, and it takes two more murders to sharpen them.
Genres:
1 of 1 people found this review helpful.