Kerplunk!: Stories
Unabridged Audiobook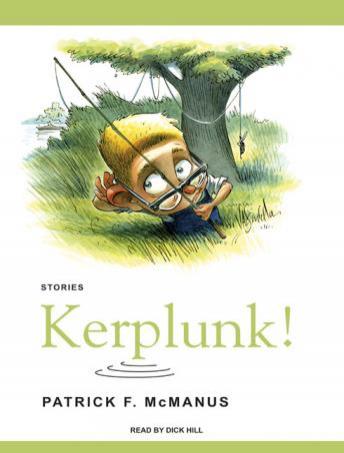 Duration:
6 hours 0 minutes
Summary:
This is the latest hilarious collection of folksy, humorous, and wonderfully wise stories about country life from the bestselling author of The Blight Way.

Patrick F. McManus has garnered legions of faithful fans with his monthly column in Outdoor Life and his many celebrated books, including the New York Times bestsellers The Grasshopper Trap and The Night the Bear Ate Goombaw. The humor and warmth of Kerplunk! put the book right up there with the very best of McManus. A rollicking blend of Dave Barry and Garrison Keillor, with a twist of Mark Twain, McManus is an American classic whose wry, curmudgeonly tales appeal to real outdoorsmen and the armchair variety alike. There are nearly 2 million copies of his books in print.

The stories in Kerplunk! travel the byways and highways of the Pacific Northwest, bringing to life offbeat, down-home characters who hope their grandchildren can pick the lock on the gun safe because they've forgotten the combination, who know exactly why it costs $500 to make a fly lure that retails for $2, and who aren't afraid to confront the problems of bird dog flatulence.
Genres: