Kill Again
Unabridged Audiobook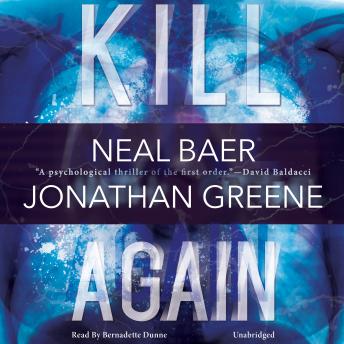 Duration:
10 hours 45 minutes
Summary:
Haunted by a brutalchildhood, Dr. Claire Waters finds solace in helping other survivors of abuse.Her favorite patient, Rosa Sanchez, is finally getting her life together afterbeing victimized for years. So it's a shock when Rosa is handcuffed and ledaway by a man Claire assumes is law enforcement. But as she soon realizes, Rosahas been abducted.
Stunned,Claire turns to her friend Nick Lawler, a homicide detective in the NYPD.Relegated to desk work because of his failing eyesight, Nick will have to riskhis career to find Rosa-and track down a deranged criminal who reduces hisvictims to nothing but bones. A brilliant gamesman obsessed with order andperfection, scrawling words and phrases across the walls of his basementapartment, the killer has been preparing for this moment all of his life-whenevery letter is in place, every piece is in play-and the object of hisobsession, Dr. Claire Waters, is in the game. Win, lose, or die...
Kill Again isa harrowing psychological thrill ride filled with terrifying twists and turns,captivating characters, and mind-bending puzzles that will keep you guessinguntil the final, shocking climax.
Genres: