Killing at the White Swan Inn: When a New York publishing firm executive left her job to run an Inn, she didn't expect gunfire on the first day.
A free trial credit cannot be used on this title.
Unabridged Audiobook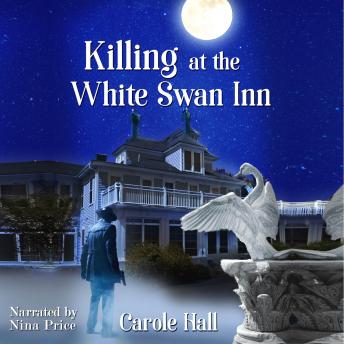 Duration:
2 hours 26 minutes
Summary:
When Margo Costain left her established New York publishing firm after her mother's death to become owner and manager of the prestigious White Swan Inn in the Berkshires, she did not expect gunfire on her very first day home.
An assassination attempt was made on one of her guests, a Christian woman married to a Muslim businessman, by his Islamic fundamentalist brothers.
Soon she is wrapped up in the lives of her many guests, from a beautiful 'trophy' wife-model trying to escape her abusive controlling husband, a pot-smoking boy violin prodigy with his mother from Spain on his way to Julliard. There's a destitute Neiman-Marcus business woman whose husband leaves her for his secretary, without any money or credit cards, a famous gay English actor and a renowned elderly artist. A convicted murderer recently paroled but wrongly accused of patricide out to clear his name, plus a best-selling author with a tell-all book about a famous Senator. And an assortment of other guests she has to deal with.
And into the picture came a detective and a love-story that began years before to kindle the flame.
Genres: