Killing Mr. Griffin
Unabridged Audiobook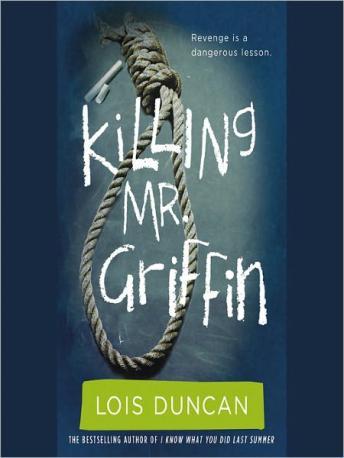 Duration:
7 hours 30 minutes
Summary:
They only meant to scare him.

Mr. Griffin is the strictest teacher at Del Norte High, with a penchant for endless projects and humiliating his students. Even straight-A student Susan can't believe how mean he is to the charismatic Mark Kinney. So when her crush asks Susan to help a group of students teach a lesson of their own, she goes along. After all, it's a harmless prank, right?

But things don't go according to plan. When one 'accident' leads to another, people begin to die. Susan and her friends must face the awful truth: one of them is a killer.

Leave the lights on when reading this classic thriller! This new edition features modernized text and a new introduction by Lois Duncan, the master of teen horror.
Genres: