The King of Taksim Square
Unabridged Audiobook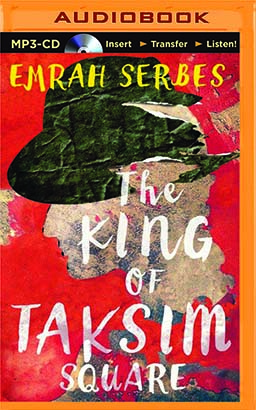 Duration:
11 hours 54 minutes
Summary:
Seventeen-year-old Çağlar is just another apathetic teenager—except when it comes to his sister, Çiğdem, who he believes is the world's most beautiful and brilliant nine-year-old. Determined to display her genius, Çağlar grooms Çiğdem's talent into a perfect Michael Jackson impersonation and pursues a sure route to fame: YouTube.

Tragically, Çağlar's efforts are sabotaged by a little incident internationally known as the Taksim riots. Now it seems that everyone's too busy watching the people's uprising unfold to click on Çiğdem's video. That leaves Çağlar only one recourse: he will have to use the riots to his advantage. After all, who wouldn't want to watch a child doing the moonwalk against the backdrop of political unrest? But as Çağlar strives to showcase his sister, he finds himself pulled into the heart of the uprising and discovers that he may just have talent of his own.

From bestselling author Emrah Serbes comes a hilarious, poignant story of a teen's struggle to find his place and launch his sister's star amid Turkey's real-life fight for freedom.
Genres: