Kiss & Hell
Unabridged Audiobook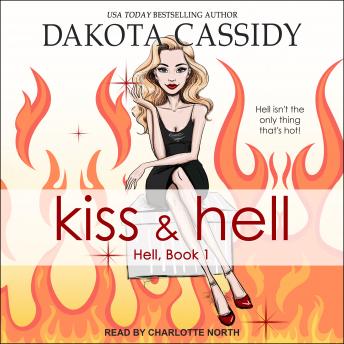 Duration:
11 hours 0 minutes
Summary:
Hell isn't the only things that's hot!

Delaney Markham has a special talent. Not only does she see dead people, she hears them. By the way, communicating with tormented spirits all day, every day really puts a kink in your love life. With no romantic entanglements to speak of, Delaney is free to use her gifts by holding seances to pay the bills. Except, things go off the rails when she meets one unbelievably infuriating ghost and as her luck would have it, he seems determined to hang around, like all the time!

Clyde Atwell, sinfully hot in a college professor sort of way, is no predictable ghost. Truth be told, he's a newbie demon and determined to ace his first assignment, which is to take Delaney back to hell. Using every trick in the demon playbook, Clyde gets Delaney to agree to a date. His plan is to trick her into joining him on a trip to hell.

Yeah. Right. Like that's going to happen on the first date!

Contains mature themes.
Genres: