The Kiss Plot
Unabridged Audiobook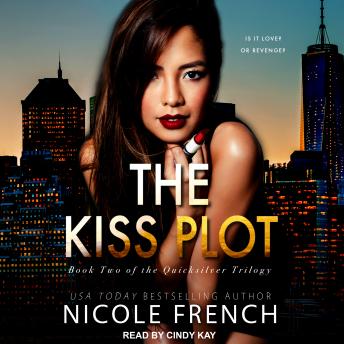 Duration:
12 hours 45 minutes
Summary:
Jane and Eric de Vries.

Often enemies. Sometimes lovers. Husband and wife. Or are we?

I wore the dress. We said the vows. And somehow it became more than just a stunt to collect his billions. A promise bound by love, not hate. Until he humiliated me in front of all of New York and disappeared.

Now my errant husband has returned, and it's like I never existed. Except when he looks at me like he wants to rip my dress from my body. Something's holding him back. And I won't rest until I discover its cause.

See, this wild heir is about to find out: karma's a fickle mistress. My weapons? Batting eyelashes, high heels, and that red lipstick he can't resist. I'll break down his mask, little by little. And then I'll make him pay for what he did. I just need to keep my heart in check while I do it.

Contains mature themes.
Genres: