Kissed by Magic
Unabridged Audiobook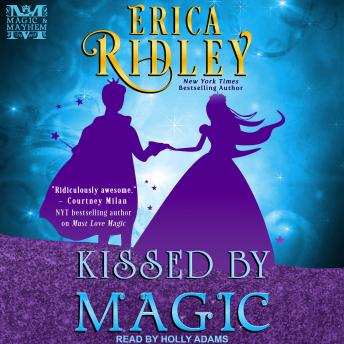 Duration:
3 hours 46 minutes
Summary:
Enjoy an Outlander-meets-Frozen romantic comedy from a New York Times and USA Today bestselling author.

Adventurer Lance Desmond needs to produce a fortune before his arch-rival collects the bounty on his head. He risks an ancient curse to retrieve treasure hidden within icebound Castle Cavanaugh, only to become trapped inside. Not with the gold he so desperately needs, but with medieval Princess Marigold who's been cooling her heels since . . . well, medieval times.


The lonely princess refuses to acknowledge the blossoming attraction between them. Not just because she deserves a better future than a penniless rogue. But because at midnight, he'll vanish like all her other would-be heroes. And the evergreen in the parlor will have one more figurine hanging from its boughs . . .
Genres:
1 of 1 people found this review helpful.