Knocked Up by the Single Dad
Unabridged Audiobook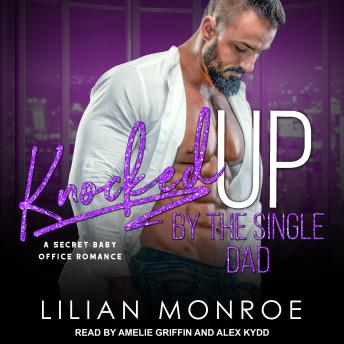 Duration:
6 hours 21 minutes
Summary:
Lucas already has one kid, and he's not trying for another one. He's not trying for anything except moving up the ladder at work . . . Until he slides into the back seat of a taxi and sees Rosie for the first time. Her luscious lips look perfectly kissable, and her fiery red hair would look much better splayed across his pillow. Judging by the way she's looking at him, she feels it too.

After a traumatic attack that left Rosie in the hospital, she's cautious around men. But Lucas tears down her defenses with one smoldering look, and she knows she's in trouble. There's only one problem: 'trouble' turns out to be two blue lines, bright and clear on a pregnancy test. How will her mysterious Prince Charming react when he finds out he's going to be a dad . . . again?

Contains mature themes.
Genres: