Konrad and the Birthday Painting
A free trial credit cannot be used on this title.
Unabridged Audiobook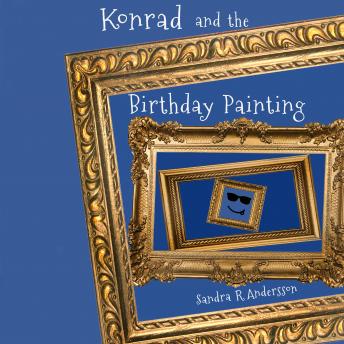 Duration:
2 hours 34 minutes
Summary:
Everything happened so fast. One minute Konrad was a perfectly normal 8-year-old, just trying to get through a perfectly normal school day. The next minute he was catapulted through time and space-and oil paints and canvas-into a world he never even knew existed.

A pair of sunglasses transform the boring painting outside the principal's office into the most beautiful thing you ever saw-and a powerful spy device at that. When the worst bully in school does something very bad and then tries to pin the blame on Konrad's favorite babysitter, Konrad feels the need to make things right again. But when you're 8, and not exactly the world's bravest 8-year-old, there's not much you can do, is there? Well, perhaps there is ... 
Genres: