Kraits: Blastoff! Readers: Level 3
A free trial credit cannot be used on this title.
Unabridged Audiobook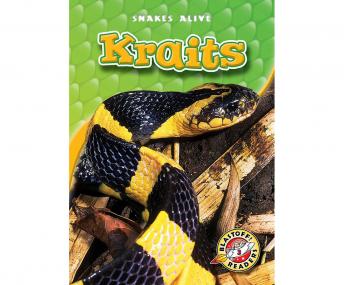 Duration:
0 hours 4 minutes
Summary:
Did you know that a krait's venom is 16 times more dangerous than a cobra's? Found throughout Asia, kraits slither in grasslands and jungles, paralyzing prey with their venom.

Eager readers will explore this deadly snake's physical characteristics, learn about how it eats other snakes, and discover much more in this fun title.
Genres: