Language of the Spirit: An Introduction to Classical Music
Unabridged Audiobook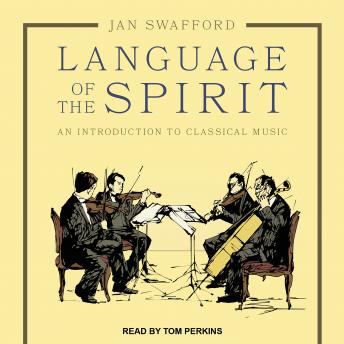 Duration:
9 hours 47 minutes
Summary:
For many of us, classical music is something serious-something we study in school, something played by cultivated musicians at fancy gatherings.

In Language of the Spirit, renowned music scholar Jan Swafford argues that we have it all wrong: classical music has something for everyone and is accessible to all. Ranging from Gregorian chant to Handel's Messiah, from Vivaldi's The Four Seasons to the postmodern work of Philip Glass, Swafford is an affable and expert guide to the genre. He traces the history of Western music, introduces listeners to the most important composers and compositions, and explains the underlying structure and logic of their music.

Language of the Spirit is essential listening for anyone who has ever wished to know more about this sublime art.
Genres: