Larrikins in Khaki
Unabridged Audiobook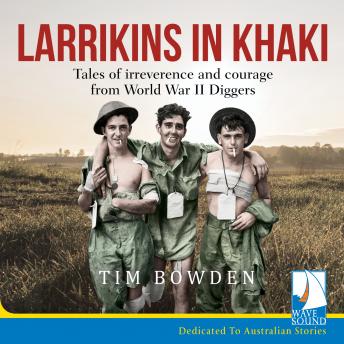 Duration:
13 hours 20 minutes
Summary:
With a reputation for being frank, hard to discipline, generous to their comrades and for sticking it up any sign of pomposity, Australian soldiers were a wild and irreverent lot, even in the worst of circumstances during World War II.

In Larrikins in Khaki, Tim Bowden has collected compelling and vivid stories of individual soldiers whose memoirs were mostly self-published and who told of their experiences with scant regard for literary pretensions and military niceties. NCOs and officers who were hopeless at their jobs were made aware of it – they laughed their way through the worst of it by taking the mickey out of one another and their superiors.

From recruitment and training to the battlegrounds of Palestine, North Africa, Thailand, New Guinea, Borneo and beyond, here are the highly individual stories of Australia's World War II Diggers told in their own voices - warts and all.
Genres: