Last Light
Abridged Audiobook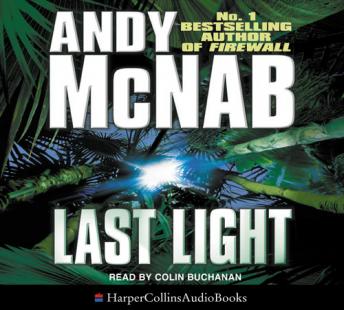 Duration:
3 hours 19 minutes
Summary:
The exciting new thriller from Andy McNab, again following Nick Stone as he prepares for his next mission.


Aborting an officially sanctioned assassination attempt at the Houses of Parliament when he realizes who the target is, Secret Intelligence Service 'deniable operator' Nick Stone is given a chilling ultimatum by his bosses: fly to Panama and complete the task, or he and Kelly, the eleven-year-old girl in his guardianship, will be killed.


In Central America, Stone prepares for his mission. But he has made powerful enemies, and as the hunter turns into the hunted, Nick gradually uncovers a far-reaching conspiracy involving Colombian rebels, the US government and Chinese big business. In an explosive denouement at the Panama Canal, with everyone's true colours ultimately revealed, Nick Stone faces the toughest decision of his life.
Genres: